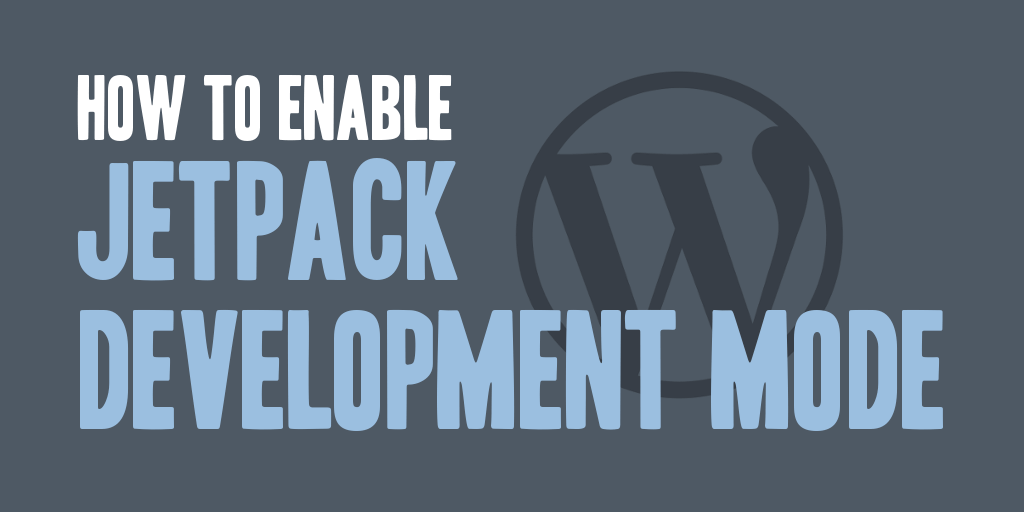 Did you know Jetpack has a development mode? Until recently, I didn't.
While Jetpack is in development mode, features that do not require a connection to the WordPress.com servers can be activated and used on a local WordPress environment for testing and debugging.
To activate Jetpack's development mode, you'll add the snippet below to your wp-config.php file. You'll want to make sure that you add it before the /* That's all, stop editing! Happy blogging. */ line.

define('JETPACK_DEV_DEBUG', true);

Jetpack's development mode is automatically enabled if you local installation's hostname doesn't contain a period, i.e. localhost. If you use a different URL, such as what I do when running a local development environment, like daharveyjr.dev for instance, then the JETPACK_DEV_DEBUG constant needs to be defined in order to activate development mode.
NOTE: While using Jetpack's development mode features that require a WordPress.com account will not be available at all, features such as: Related Posts and Publicize. Other features may have reduced functionality to give developers a valid, working representation of the feature.