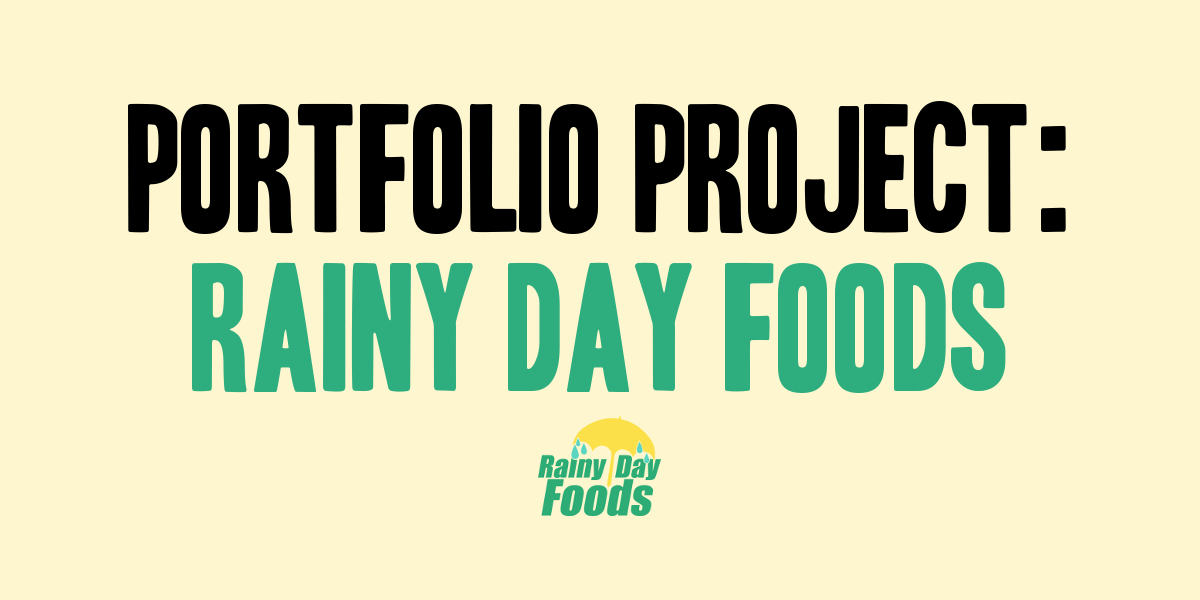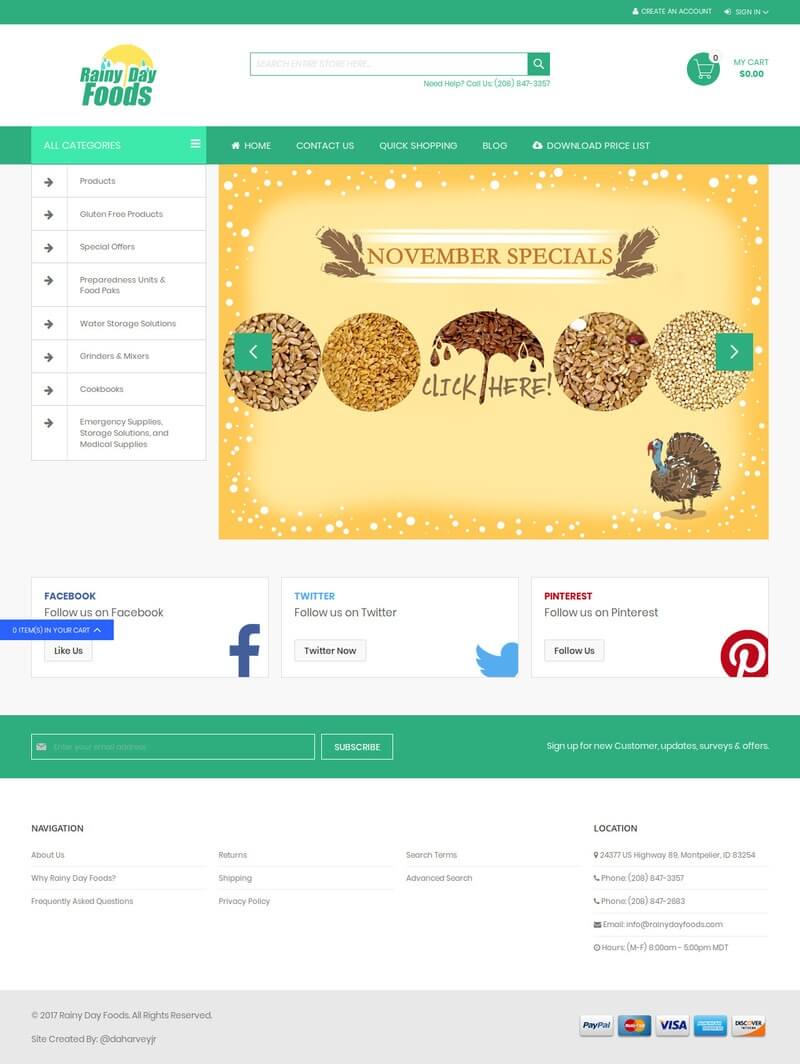 About the Project
Rainy Day Foods is a provider of quality dehydrated and freeze-dried food storage, both for consumer and wholesale purchase. A division of Walton Feed, Rainy Day Foods has been in business for over 30 years. They are committed to offering their customers the highest quality of edible grains, dehydrated imitation meats, vegetables, fruits and freeze dried products available as well as items used for storing these products and other emergency supplies. In short, they do a lot with food products and the storage of that food.
Rainy Day Foods was looking for an upgrade to their website, to bring it up to current web and design standards, to improve the overall design and user accessibility and interaction, and to fix problems that their current implementation was having. They were running on the Magento platform, were generally happy with it, but wanted leverage the newest and latest technologies that Magento 2 offered, which meant migrating their data and storefront to the Magento 2 platform.
The project was a very large one and consisted of migrating their entire Rainy Day Foods store, product catalog, and customer data to the Magento 2 platform. In addition to the huge data migration, it also included the implementation of a new responsive theme designed and customized for Rainy Day Foods that was mobile friendly. In addition, another major undertaking and process during the implementation included the ability to maintain and improve upon their current business processes. It also included the migration of blog content such as recipes, ideas, and general food knowledge.
The result was a complete and successful migration to Magento 2 from their previous Magento 1 storefront and platform. Their new website can found at https://rainydayfoods.com/.
Platform
Magento 2 Extensions
VnEcoms PDF Invoice Pro
FishPig Magento WordPress Integration
Mageplaza SMTP M2
Mageworx Order Management
BSS Commerce Wholesale Fast Order for Magento 2
Moogento pickPack
WebshopApps ShipperHQ
Website URL
[ Visit
RainyDayFoods.com
]